How can we help you?
At Bank of Bridger Family of Banks we strive to offer services to make your life easier.  Whether it's Internet Banking, a Debit Card, or simply changing your address, our services are tailored to provide you the convenience you need.
Online Services
Card Services
Deluxe Check Re-Order
ID Theftsmart
Mobile Banking
Money Orders
Notary Services
Safe Deposit Box
Online Services
Bank of Bridger, N.A. offers online services to make your life easier.
Online Bill Pay
Bill Pay with Popmoney® makes it a breeze to pay the companies that send you bills – or just about anyone else, too. It's simply the best way to manage your payments.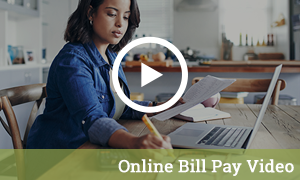 Internet Banking
Bank from the comfort and convenience of your home, office, or on the road. Online Banking is accessible 24 hours a day, seven days a week, and best of all – this service is FREE!
The Bank of Bridger offers multiple card services for businesses and individuals, with features that suit every situation. Whether it's a credit card, debit card, gift card, and more – you'll learn that Bank of Bridger has the product to fit your needs.
Learn More
Deluxe Check Re-Order
The Bank of Bridger has partnered with Deluxe to offer online check reordering. This online service offers a convenient and safe way for you to re-order your personal checks.
To log into the Deluxe Check Reorder site, you will need the Bank of Bridger routing number 092903542 and your checking account number. You may obtain this information from your Deluxe personal check reorder form or from one of your checks. You will also need your e-mail address and your next consecutive check starting number, if you wish to reorder checks.
Reorder Checks Now
ID Theftsmart
The Federal Trade Commission estimates that as many as 13 million Americans have their identities stolen each year. Bank of Bridger, N.A. has partnered with Kroll Fraud Solutions to bring your ID TheftSmart by one of the leading businesses in the industry.
Learn More and Apply Online
Mobile Banking
Mobiliti Mobile Banking
Mobiliti is an Internet based service that delivers the convenience of Internet Banking to your mobile device. Mobiliti allows you to perform banking related transactions from your phone 24/7.
Money Orders
MoneyGram money orders are available for any amount up to $1,000.00 for a fee of $1.50 per $100.00 value of each money order.  There is a maximum fee of $7.50 per money order.
Notary Services
Notary Public Services are free for the convenience of our customers and $5.00 for non-account holders.
Safe Deposit Box
Safe deposit box rental is available for a nominal annual fee at all locations.  A rented box allows you to conveniently and securely store documents and valuables away from your home.  If you think a safe deposit box is right for you, please call or stop by your local branch for more details.