We understand local businesses because we're one ourselves. So we share your need to succeed in this part of the world. The banking products we offer help make the most of your business. Offering checking accounts, loans and services that work as hard as you do.
Business Checking Accounts
Business Savings Accounts
Business Debit Card
Business Online Banking
Mobiliti Business
Online Business Bill Pay
ACH Services
e-statements
Remote Deposit Capture
Merchant Services: Credit Card Processing
Farm Service Agency
Small Business Administration
Business Checking Accounts
MT Regular Business Checking

$100 opening deposit
No minimum balance requirement
$5.00 monthly maintenance fee
$.06 per check cleared and $.02 per deposited item
Services charge is offset by an earnings credit of $.10 for every $1000.00 average balance per statement cycle.
Check images included in statement
WY Regular Business Checking

$300 opening deposit
$300 minimum daily balance required to avoid service charge
$8.00 service charge plus $.15 per check after first 50 if daily balance falls below $300
Check images included in statement
Business Freedom

Designed for small businesses and organizations with a low volume of checks and deposited items.
150 FREE combined checks and deposited items per statement cycle.
$.25 per check and deposited item in excess of 150 for each statement cycle.
Electronic payments and electronic credits are not counted in the transaction limit.
Check images included in monthly statement
No minimum balance requirement
Business Savings Accounts
Regular Savings

$50 opening deposit
$50 minimum daily balance requirement
$3 service charge for each month daily balance falls below $50
Quarterly statement cycle
$2 fee for each withdrawal after three
Money Market Savings

$1000 opening deposit
$1000 minimum daily balance requirement
$5 service charge for each month daily balance falls below $1000
Prestige Money Market Savings

$5000 opening deposit
$5000 minimum daily balance requirement
$12 service charge for each month daily balance falls below $5000
Business Debit Card
Safer than cash, faster than checks.
A checkbook is a basic part of running a business, but sometimes you need a faster, more efficient way to manage finances. Our Business Debit Card provides convenient, purchasing power for your business.
Business debit card features
Automatically deduct funds from your business checking account. No need to write a check, show identification, or wait for check approvals.
No need to carry extra cash or keep a lot of petty cash on hand with millions of acceptance locations worldwide.
Get authorization for immediate shipment of any mail, phone, or Internet orders.
Daily limits are set on purchases and cash withdrawals to protect account from fraud.
Request extra cards for your employees with preset spending limits.
Reduces the need to use personal funds for business purchases.
Receive detailed monthly bank statements for easy account reconciliation, expense reporting, and identification of tax deductions. Or, view transactions online with free internet banking.
No annual fee
Apply for your Business Debit Card today.
Apply Online
Business Online Banking
For businesses of any size, Business Online Banking provides all the features you need to conveniently manage your business online. You can review detailed account activity in real-time, transfer funds, manage payments and download electronic statements. Multiple users can be set up with individual privileges for added security.
Contact your local branch to get set up today.
Mobiliti Business
Mobile Business Banking your mobile cash management solution!
Business doesn't stop just because you're away from the office, and some of those important financial decisions simply won't wait until you get back. Whether it's approving a transfer, making a bill payment or stopping a fraudulent transaction, Mobile Business Banking allows you to manage your business finances from almost anywhere your business takes you.
Our intuitive interface paired with our seamless compatibility with Business Online Banking make Mobile Business Banking the clear choice when it comes to effectively managing your business finances on-the-go.
The right features to get the job done!
View account balances
Review transaction history
View check images
Transfer money
Make approvals (ACH, Transfers, Loans, Bill Payments)
Remotely deposit checks
Originate payments (ACH, Bill Pay, Loans)
Duplicate ACH transfer detection
Real-time alerts
User Entitlements
Multifactor authentication and secure login
Hardware token authentication
Requirements:
Have a business account, loan, or line of credit with Bank of Bridger, N. A.
Be enrolled for Business Online Banking.
Mobile Business Banking users must be authorized to approve transactions, make deposits and/or transfer funds. These permissions are managed using a computer to access your Business Online individual user settings.
Have an Internet-enabled Apple® or Android® mobile phone. Message and data rates from your carrier may apply.
Search for Bank of Bridger on your device's Apple App Store or Google Play Store  and select Bank of Bridger Business with the associated picture
Apple is a trademark of Apple Inc., registered in the U.S. and other countries.  |  Android is a trademark of Google Inc.  |  All other trademarks are property of their respective owners.
Cash Management at your fingertips!
The complete picture.
All your accounts are visible with a simple tap, giving you the complete financial picture. Authorized users can check balances, review recent transactions and view check images with just a few taps. Having up-to-the minute information is a critical part of every cash management work flow.
Need to approve it?
It isn't always possible to run back to the office and make approvals on waiting transactions. With Mobile Business Banking, you won't have to.
Authorized users can:
Approve transfers between accounts
Approve ACH transactions
Approve loan payments or advances
Approve Bill Pay transactions
No time to stop in?
When you receive a check for a job well done, you can use the camera on your smartphone and get those funds into your account anytime, from nearly anywhere. Now there's no worries about making a trip to the bank or ATM.
Stay focused on the important items
With real-time alerts you'll know when important transactions are ready for approval or when items need your attention. Set up and manage your alerts with a few taps of your finger.
Alerts combined with the many approval processes make Mobile Business Banking an essential tool for fraud prevention. You'll be in-the-know and have the ability to take action should a problem arise.
Avoid the "Past Due"
Due date for a bill sneaking up on you? Conveniently issue payments to the billers that you have already set up in Business Online Banking Bill Pay. Or, quickly look through your payment history to see if the office has already taken care of it for you.
Keep it moving
Originate ACH directly from within Mobile Business Banking. Or, initiate an account to account transfer and put the funds where you need them to keep your business moving.
Security you know and trust
Mobile Business Banking uses the same safe authentication process you already use for Business Online Banking. Use your same password and access ID to log in.
If you use tokens to log in or to authorize transactions, then you'll use your token the same way with Mobile Business Banking.  The result is multiple layers of authentication to protect your business information.
Online Business Bill Pay
Business Bill Pay is a convenient way to pay all your business bills from one secure website with features specialized for business management. Pay your bills in minutes instead of hours, with no stamps, envelopes, or trips to the post office.
To use Online Bill Pay you must first be enrolled in Business Online Banking.
Features Include:
Pay bills electronically or by check, 24 hours a day, seven days a week
Schedule one-time payments or recurring payments
Add payees anytime
Utilize invoice/comments option to pay multiple invoices itemized into one payment
View payment history that can be saved into Microsoft Excel for reporting purposes
Manage Users
Multiple users can be given security settings
Dual approval gives the option for all payments to be approved by two users before processing
Cost
The fee for Business Bill Pay is $9.95 per month and includes 10 transactions.  Additional transactions are $.50 each.
ACH Services
Automated Clearing House (ACH) services are available to you through Business Online Banking. ACH services allow you to originate electronic payments such as direct deposit payroll to your employees or direct debits from your customers. ACH services are subject to approval.
Apply today to see if you qualify.
Apply Online
Cost: Cost varies based on transaction volume – please contact the bank for a quote
e-statements
Enjoy the convenience of accessing your statements online anytime. E-Statements look exactly like your mailed paper statements, including images of checks and other items. E-Statements are available through Business Online Banking and can be viewed for up to 12 months.
Cost: no charge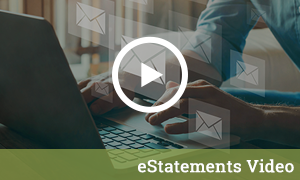 Remote Deposit Capture
Make check deposits without leaving your office. Remote Deposit Capture allows you to image checks and deposit them electronically. The bank provides the desktop scanner that allows you to securely image your check deposits with your computer and internet connection. Remote Deposit Capture is subject to approval and availability in your area.
Apply today to see if you qualify.
Cost: $40.00 per month and the cost of the desktop scanner and maintenance agreement.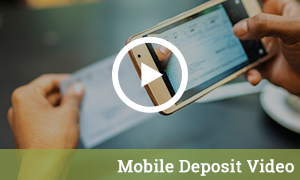 Merchant Services: Credit Card Processing
Bank of Bridger Family of Banks, in alliance with First Data, offers business payment processing solutions tailored to help your business succeed. Whether you need payment solutions for in-person or online transactions, integrated terminals, electronic check acceptance, or gift cards, Bank of Bridger and First Data work together to make your transactions easier, faster, and smarter. Then you can focus on what you do best – serving your customers and growing your business.
Contact your local branch for more information.
Farm Service Agency
Farm Service Agency serves farmers, ranchers, and agricultural partners through the delivery of effective, efficient agricultural programs for all Americans.
The Bank of Bridger, N.A. is an FSA approved lender.
Please contact your local branch for more information.
Learn More
Small Business Administration
The Bank of Bridger, N.A.  can help your existing business expand with the help of an SBA loan.  We also have programs developed to help with brand new start up businesses.  The Small Business Administration was developed to give small businesses the opportunity to grow and thrive.  The Bank of Bridger, N.A. is an SBA approved lender.
The Bank of Bridger N.A. was awarded the SBA Wyoming Rural Lender of the Year 2018, 2019,2020, 2021 and SBA Wyoming Lender of the Year 2018,2020,2021  award from SBA. Please contact your local branch for more information.
Learn More